Kissed by the warm sun of the Sorrento Peninsula, immersed in the lush green of the city of Vico Equense.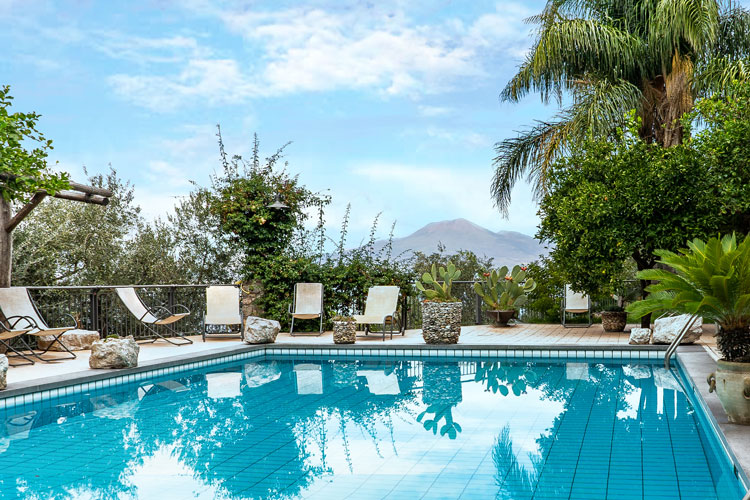 Resort in Vico Equense with unforgettable sea views.
Villa Ketty has large rooms equipped with all comforts. From their windows the view of Vico Equense and the gulf is spectacular with: the Giusso Castle and the Marina di Vico in the foreground, together with the city center; the islands of Ischia and Procida silhouetted against the background.
Immersed in the blue and green of the Sorrento peninsula.
Villa Ketty receives its guests in welcoming and comfortable rooms. The layout of the internal rooms and of the large external spaces makes manifest the intention of the hosts to link tradition and innovation. This is how, in the living rooms and bedrooms, classic accessories and furnishings are combined with modern finishes and that, on the terraces and in the gardens, the typical furnishings of rural culture appear along with more innovative solutions.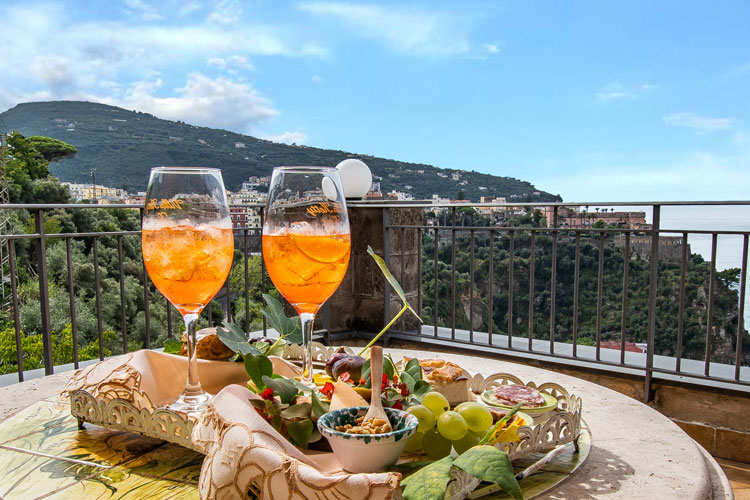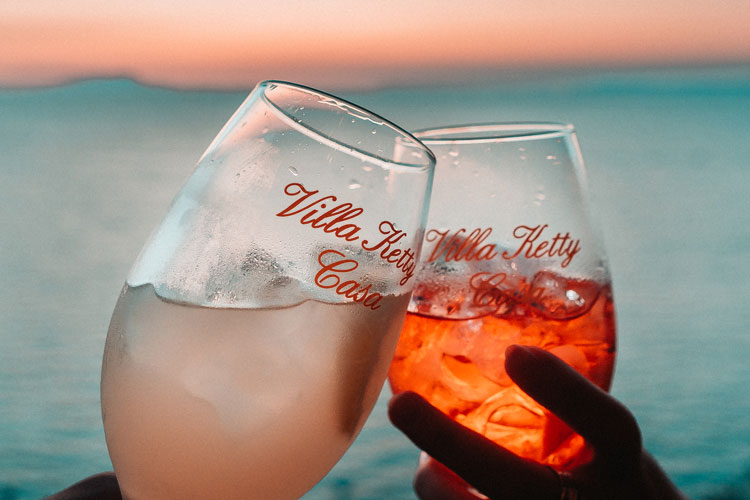 Unforgettable resort experience in a corner of paradise.
The good taste of the hosts is evident with smallest details. The love that moves their work is manifested in the hospitality and care for their kind guests, who can only enjoy the view, relax and be pampered by the infinite attentions of the Dell'Amura family.

Breathtaking sea view

Comfortable hotel rooms
Delicious national cuisine

Excursions to local attractions
What We Offer
The care for the kind guests of Villa Ketty is evident throughout the internal organization. For customers there is a shuttle, free parking and ``Pizza a Metro`` to taste the famous Gigino's pizza.
Photo Gallery
There are many variations of passages of lorem.
Recent Reviews
There are many variations of passages of lorem.

Wonderful
Indimenticabile ☺La magnifica accoglienza . Il panorama straordinario ed una colazione accuratissima , con prodotti eccellenti . Speriamo di poter ritornare presto

☺Fantastisches Frühstück, herzliche Gastgeber

Fantastic vacation that has created many beautiful memories and experiences of a lifetime ☺ Everything Gracious staff Fabulous food Stunning views Very accommodating to every need ☹ Not a thing

Fantastic girls break away at Villa Ketty ☺ From the moment we arrived we were made to feel like family in this wonderful villa . Spotlessly clean rooms very well equipped , fabulous team of staff who cant do enough for you even providing a shuttle service up and down the road . Wonderful breakfast which changed daily with lots of delicious home made local produce. Would return in a minute ❤️❤️ ☹ Nothing !! Absolutely Faultless

Wonderful
☺È stato un soggiorno splendido, coccolati dai padroni di casa. Una pace straordinaria. Una prima colazione meravigliosa.

a luxurious feeling of being in a fancy place while being looked after day and night. this place will always be with me ☺ a dream; a holiday dream ☹ loved everything

Paradise in Vico Equense ☺ Everything was amazing!! The staff provided a superb experience. They treated everyone like royalty and were very helpful with anything we needed. The views were PHENOMENAL!! Sunsets were not to be missed from the dining terrace. The food was also delicious. Breakfasts provided some of the best foods I've ever eaten. Dinner one night was homemade ravioli which was divine. Hopefully I can go back one day soon! ☹ Everything was perfect.

Stunning location, exceptional staff we will definitely return. ☺ We traveled as a large family (6) with four older children (14 to 22). Villa Ketty is incredible. Stunning location and grounds, amazing staff, nothing too much trouble, food and drinks reasonably priced. Pool, grounds and rooms immaculate. Great for families, spacious rooms. A very special place, you will not be disappointed. ☹ Mattresses could do with a refresh as a bit uncomfortable but in no way spoilt the experience.
INSTSTAGRAM
@villakettyresort
Follow Villa Ketty resort on Instagram