Kissed by the warm sun of the Sorrento Peninsula, immersed in the lush green of the city of Vico Equense.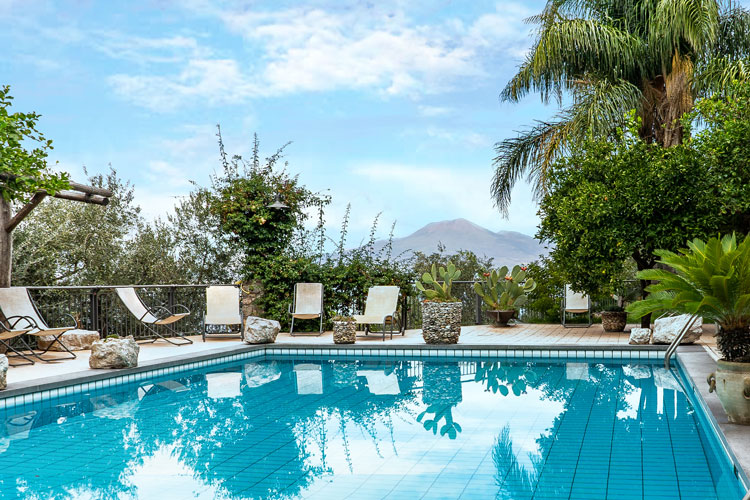 Resort in Vico Equense with unforgettable sea views.
Villa Ketty has large rooms equipped with all comforts. From their windows the view of Vico Equense and the gulf is spectacular with: the Giusso Castle and the Marina di Vico in the foreground, together with the city center; the islands of Ischia and Procida silhouetted against the background.
Immersed in the blue and green of the Sorrento peninsula.
Villa Ketty receives its guests in welcoming and comfortable rooms. The layout of the internal rooms and of the large external spaces makes manifest the intention of the hosts to link tradition and innovation. This is how, in the living rooms and bedrooms, classic accessories and furnishings are combined with modern finishes and that, on the terraces and in the gardens, the typical furnishings of rural culture appear along with more innovative solutions.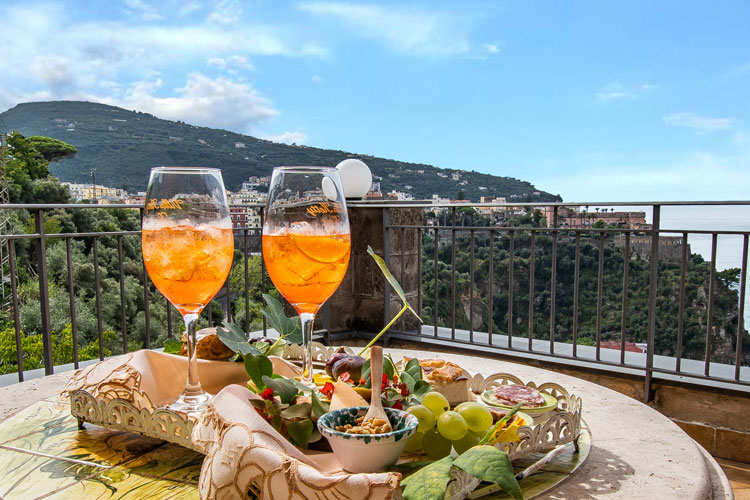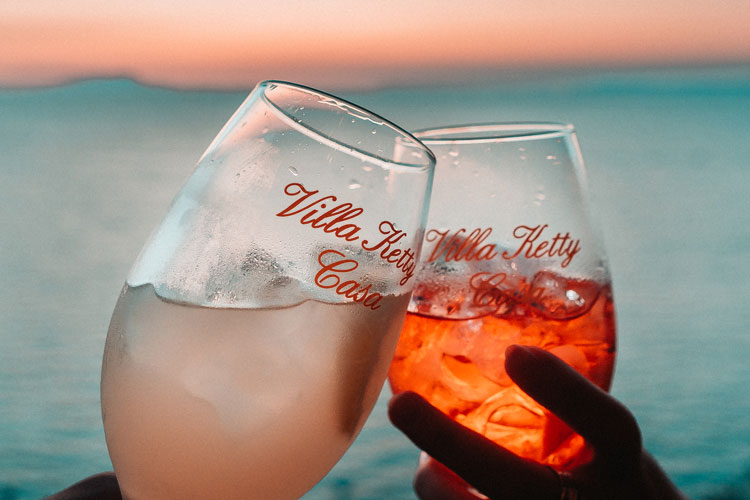 Unforgettable resort experience in a corner of paradise.
The good taste of the hosts is evident with smallest details. The love that moves their work is manifested in the hospitality and care for their kind guests, who can only enjoy the view, relax and be pampered by the infinite attentions of the Dell'Amura family.

Breathtaking sea view

Comfortable hotel rooms
Delicious national cuisine

Excursions to local attractions
What We Offer
The care for the kind guests of Villa Ketty is evident throughout the internal organization. For customers there is a shuttle, free parking and ``Pizza a Metro`` to taste the famous Gigino's pizza.
Photo Gallery
There are many variations of passages of lorem.
Recent Reviews
There are many variations of passages of lorem.

☺Our room was perfect, view incredible, amazing breakfast set you up for the day. Small, boutique feel, felts secluded - the family and staff couldn't do enough for you - really felt like a 5* experience.

☺Antonio und sein Team sind wirklich super und haben eine tolle Villa mit super Aussicht. Sie haben proaktiv jeden Wunsch von den Lippen abgelesen und alles organisiert und man merkt das ihnen Gästezufriedenheit wichtig ist . Ein Highlight war das Frühstück: Sie benutzen nur regionale Produkte und Antonio ist ein echter Feinschmecker der sich mit Essen super auskennt. Ein toller Aufenthalt.

☺Kan niet beter ☹niets

☺Posizione Prima colazione Cortesia del personale ☹Niente


☺L'emplacement La vue Le personnel aux petits soins+++ ☹Rien
☺La vista è splendida e la struttura è curata in ogni particolare. Quando arrivi a Vico, ti vengono a prendere al parcheggio e ti portano in villa. Se siete fortunati, il transfert avviene con un'apetta che è davvero una chicca. Nonostante io abbia difficoltà a mangiare determinate cose per via di uno stomaco un po' brontolone, la colazione e in generale qualsiasi cosa preparata dallo staff ha un sapore ottimo e una presentazione altrettanto curata. E' un posto perfetto per una breve vacanza romantica con il vostro partner. ☹Davvero difficile trovare qualcosa di non amabile a Villa Ketty.

☺posizione strepitosa, con vista a 180 gradi sul Golfo di Napoli, Ischia e la costa. Spazi comuni immersi nel verde e bordati dalla piscina , con affaccio sul mare. Colazione eccezionale, proposta con passione dal Signor Antonio, che presenta i vari formaggi del territorio, i pani fatti in casa, le marmellate e i succhi a metri zero (preparate con frutta del giardino). Massima attenzione al benessere dell'ospite. Camere spaziose e impeccabili.. ☹Niente


☺-Le petit déjeuner -La vue imprenable sur la baie de Naples -L'extrême gentillesse de tous les personnels -Le parcours depuis le parking jusqu'à la villa, et spécialement celui en Calessino -Le calme -La piscine -Bref un peu tout en fait ☹Rien
INSTSTAGRAM
@villakettyresort
Follow Villa Ketty resort on Instagram